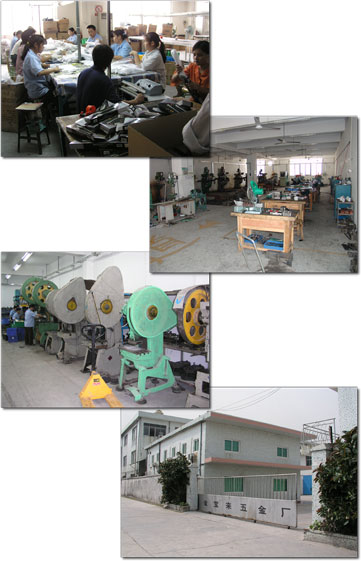 Jin Bao Lai Metalware Factory established in 1994,is specialized in producing stainless steel hip flasks and metalwares products over 15 years. Our customers include leading OEMs/ODMs, trading partners and distributors.
The China factory is located in ShenZhen, Guangdong province in China, occupies a floor area of more than 5,000 square feet with strong production and manufacturing facilities. we perform all phases of production ranging from design, molding, die-casting, polishing, electroplating, and packaging.
We believe that good quality product is the key to our customers and it is the goal of the whole manufacturing plant. Quality is achieved throughout the whole process, from incoming material quality, manufacturing process to product handling.
Therefore we do trust our quality can meet your requirements.
In the fast changing business world, we would assist our customers not to lose every chance to win in the highly competitive market. Timely delivery is key to the customer full satisfaction.
We aim to establish a long-term working relationship with all our customers throughout the World and we are continually improving our infrastructure that enhances our competitive price and strengthens our services to our customers.
OEM/ODM are Welcome
Our experienced and creative engineers can provide the one stop solution to your product idea. We can provide an extensive and comprehensive support from product idea, mechanical and tooling design to final product package.
JBL has an office in Hong Kong to utilize the better communication network available so that we can provide better service for our valuable customers around the world. We believe our commitment to top-quality and competitive price is the way to head towards mutual growth and success in the market.
If you are interested in any of our products, please feel free to contact us for more information. We are looking forward to forming business relations with you and growing up day by day.